Arrival Information: Planes, Trains, Cars, Buses
Chicago has two airports that service domestic and international flights.
By far, the least expensive way to travel from the airports to the hotel is via public transit. Some guidelines for riding the "L" are outlined below but first you might want to consider other options. These websites outline the various transportation options available from the Chicago Department of Aviation.
Taxis fares from O'Hare International Airport and Chicago Midway Airport to downtown Chicago are in the $45 to $55 range. They are on meter so you have to consider daytime traffic conditions. You might be able to negotiate a flat rate as well depending on the time of day and day of the week that you are arriving.
There are Uber and Lyft options available as well. According to a Chicago native, Lyft is the more popular mode of transportation in Chicago. Rides via Uber and Lyft can often be arranged before your arrival.
Taking the "L" Train to the Royal Sonesta
Kathy took the L train in Chicago and detailed her experience for you to see.
Public transit from O'Hare Airport is via the Blue Line. The fare is $5.00 to downtown and $3.00 to go back out to the airport.
The subway system (the locals call it the "L") is elevated in the downtown loop where the Royal Sonesta is located. That means that there are stairs to climb and this may be problematic for you especially if you have heavy luggage to carry. However, there is an elevator available at the CLARK/LAKE station that is served by both the Blue and the Orange lines.
There are some specific instructions below but first, here are two YouTube videos that will give you a bit of a background and feel for the Chicago transit system so that you and your inside folks can get an idea of what to expect. It is also a great way to become acquainted with public transit in Chicago if you want to do some exploring a bit farther afield from the Royal Sonesta. The videos give a feel for what the experience will be like, what to expect and how to ride the train (from getting a ticket to proper etiquette).
From my (Kathy) experience, riding the "L" is not very hard at all. You will all be able to do it!  I did my research when I was there and took some pictures so I am going to share those with you here. Look see ... I even took my puzzle pieces for a train ride!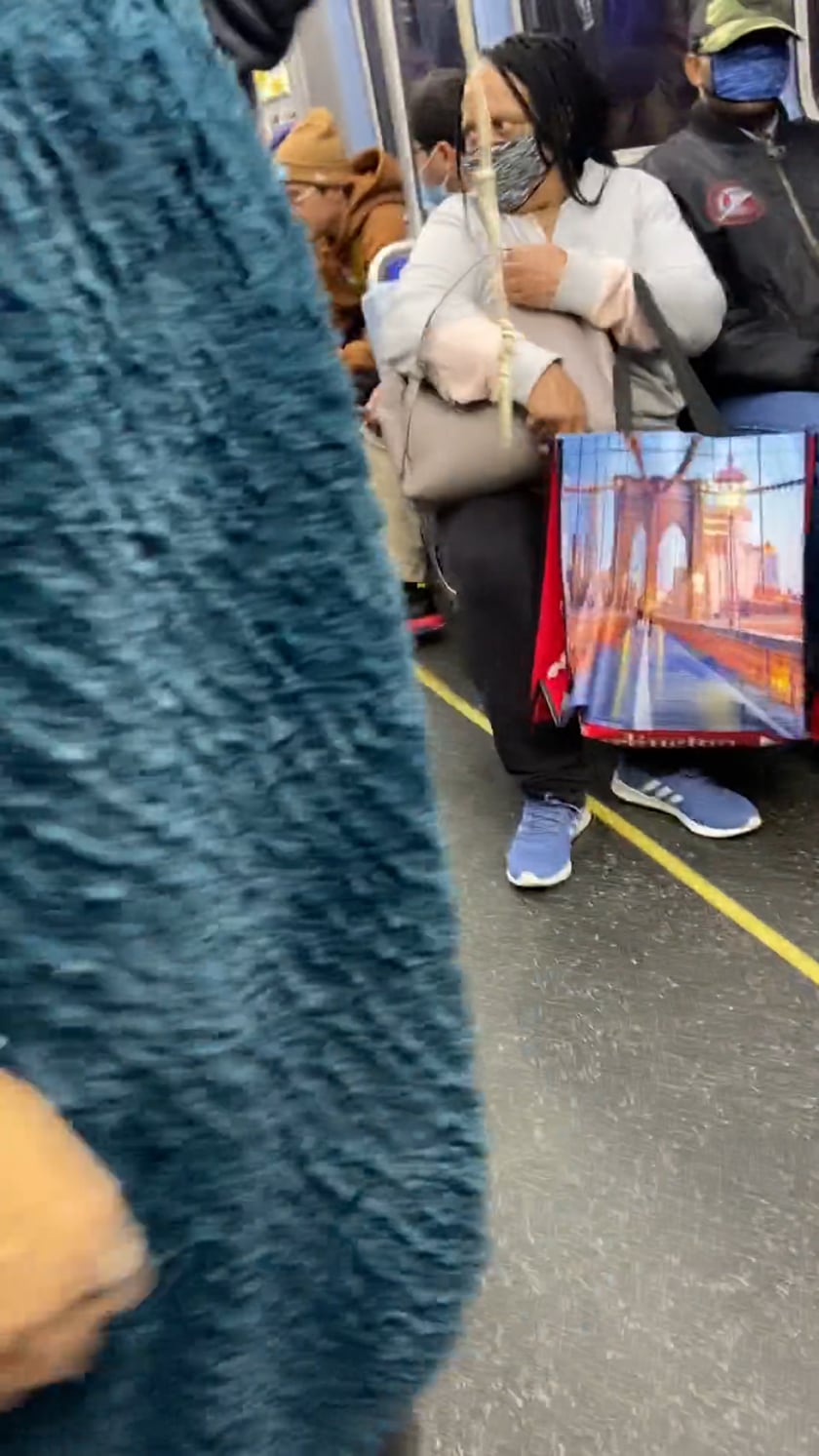 You can buy your ticket from little ticket-machines right there on the spot, and then you scoot your way to the right platform.  Sit on the train till it's time to get off.   You will know the name of the stop, so not to worry about that. It's get on. Ride. Get off. No need to switch trains so no worries about getting lost.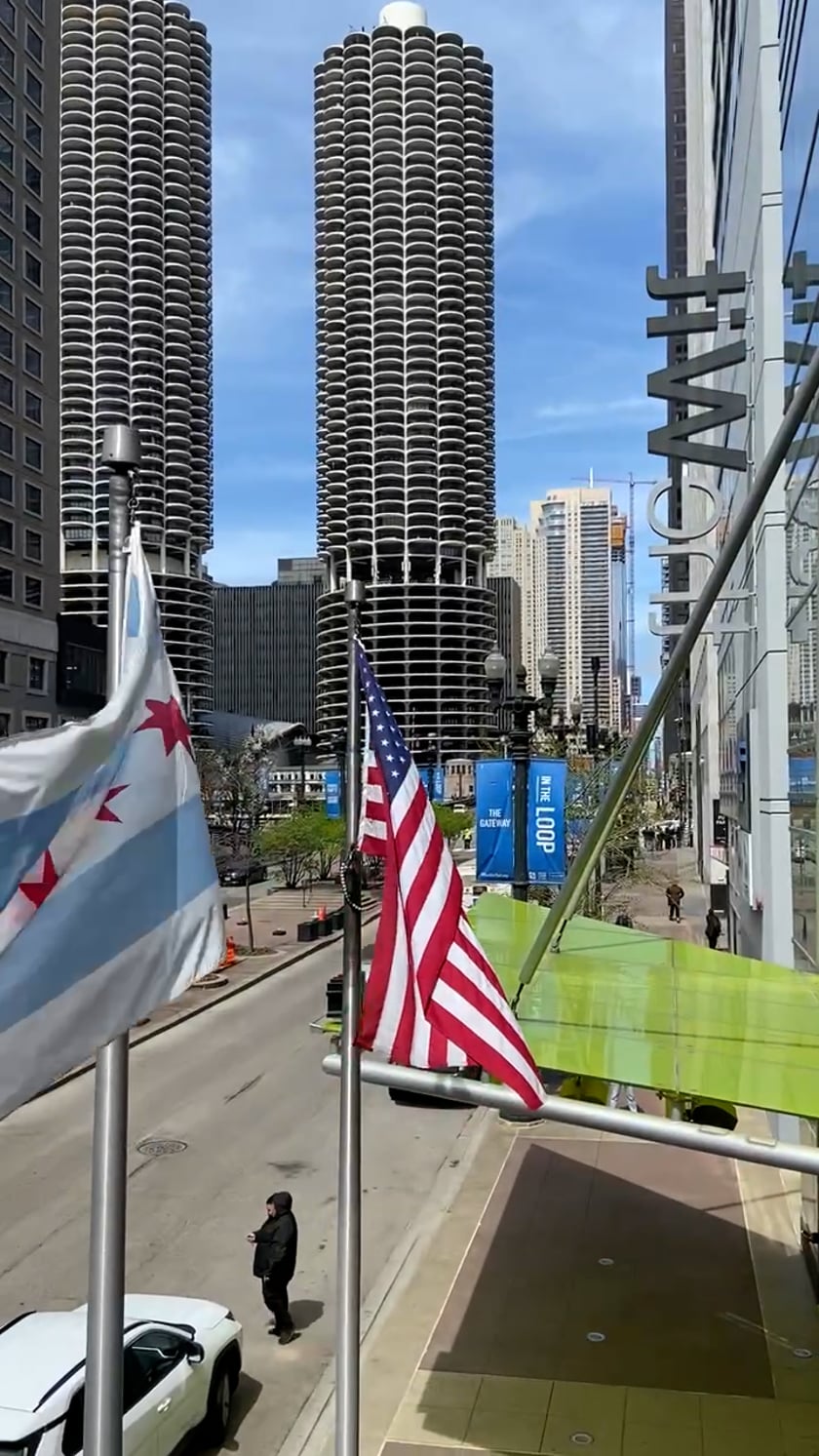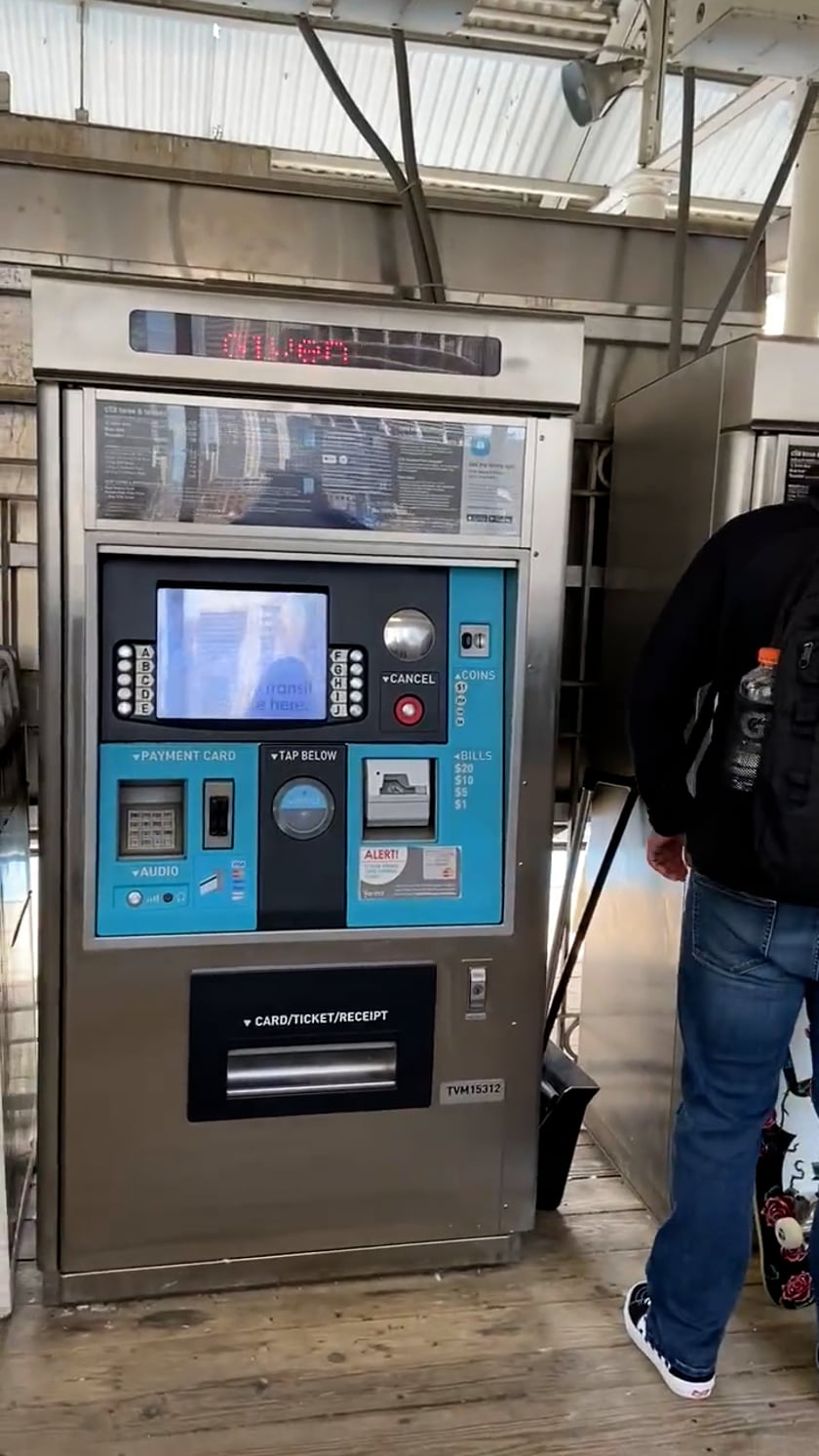 The trip is about an hour from both airports to downtown Chicago. The station that you want to get off at, that has the elevator available, is the CLARK/LAKE train station.
This is the sign outside the area of the Clark/Lake train station.
All the stations have a little map outside the door, on the sidewalk.
If you are a good map reader, they will be very helpful for you.
If you are directionally challenged, please get help so you don't loop around and around and around!
Bring your phone and hook up to the free WiFi in the train station. You'll be able to MAP the walk to the hotel from here. It's not far if you go in the correct direction.
INSIDE the CLARK/LAKE station looks like this.
When you first walk in from the street, you will see the entrance/exit gates.  Well, this picture is your view as you depart Chicago at the end of the conference, really.  You will walk in from the street and get on the train from here.
When you first arrive in Chicago, you will be exiting the train via this station, so you will first exit the train on the elevated platform (upstairs).   Remember, the "L" is an elevated train, so you'll be up above street level when you're on the train itself. You will need to get down to street level to walk to the hotel. There will be an elevator that you can get on that will take you down to the street level, to reach this spot that you can see in my photo.
After leaving from the train itself, you will be approaching this photo-spot from the elevator you see in the background, and then you will come OUT through these turnstile gates.
Remember, don't leave this area until you have mapped the hotel on your phone GPS.
The walk is not far as long as you walk in the correct direction!
Another view from inside CLARK / LAKE station.
Now you can see the exit doors to the sidewalk.
You will walk out of those doors, (where you can see the back end of a car in this photo). Turn left and stay on the sidewalk to head towards the hotel.
Remember, don't leave this area until you have mapped the hotel on your phone GPS. 
The walk is not far as long as you walk in the correct direction!
Yes, I keep saying this ... I'm hoping you will remember to get that little GPS map on your phone!
The Clark/Lake train station, located at 124 West Lake Street, is a 9 minute (0.4 mile) walk four blocks east along East Lake Street and then north two blocks on North Wabash Avenue to East Wacker Drive. Or, you can go one block east on East Lake Street, then north one block on South Clark Street, and then turn east and walk for three blocks on West Lower Wacker Drive that turns into East Wacker Drive.
For those of you who do not require an elevator, there is a station located closer to the Royal Sonesta on the Orange Line Only (from Midway Airport).
State/Lake Station located at 200 North State Street a 5 minute (0.2 mile) walk north-east to the Royal Sonesta
Chicago is served by Amtrak terminating at Chicago Union Station. Metra Rail, Chicago's high-speed, commuter rail service from suburban Chicago to the city core, terminates at Chicago Union Station as well. Union Station is located at 225 South Canal Street. The maps below show the transit routes (approximately 17 minutes) and the route you can take to walk to the Royal Sonesta (27 minutes/1.3 miles). Current rate taxis fare would be approximately $6.05.
If you travel to Chicago by car, the city is served by numerous Interstate highways.
Parking is available in several paid (not free!) parking garages located near the hotel. The self-parking garage recommended by the Royal Sonesta is located at 111 East Wacker Drive a seven-minute walk from the hotel (see map below). You can reserve Touchless Parking in advance of your arrival. Other parking facilities and current rates in Chicago can be found here.
There are no doubt less expensive parking options outside of the city core where you can park and take public transit to downtown including the airport.
Chicago is served by Greyhound Lines Inc and Megabus.com.
There are terminals in downtown Chicago at: Chicago Bus Station, 630 West Harrison Street (8 minutes by car and 16 minutes by train a block away).
Chicago Amtrack 225 South Canal Street (6 minutes by car and 15 minutes by train).