P4² Did Conference Agenda
The Possibility, Potential, Practicality of the DID Healing Process with Dr. Lauro Amezcua-Patino, MD from Metro NBI, Kathy Broady MSW founder of Discussing Dissociation and Laura Boettger, LMHC, Discussing Dissociation's Email Consultant and Forum Manager.
Friday, Oct 22, 8 am - 2pm: Adventure Walk Chicago Style  (an extra event)
Friday, Oct 22, 7 - 9 pm: Meet 'n Greet
Saturday, Oct 23, 8 am - 5 pm: Conference
Saturday, Oct 23, 7 - 9 pm: Garden Terrace / Penthouse event
Sunday, Oct 24, 8 am - 5 pm: Conference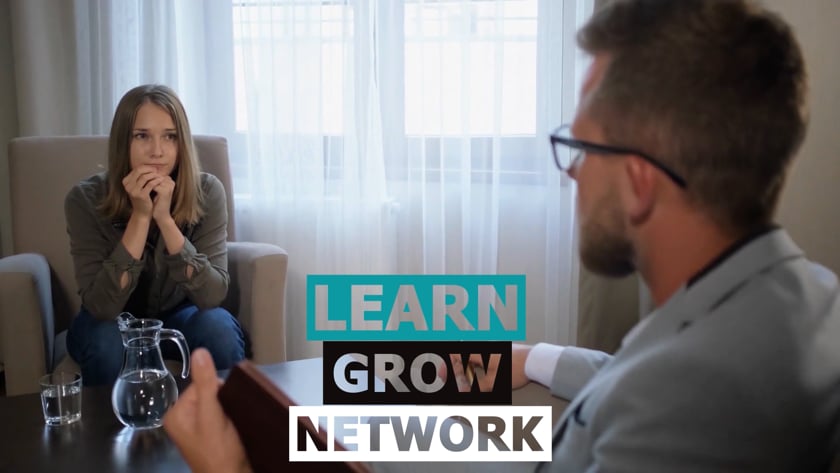 Agenda for the P4² DID Conference 2021
Friday Day:  8am - 2pm
An Adventure Walk, Chicago Style.  Explore the city of Chicago (areas near the Sonesta), with Kathy and Dedra. All people in your system are welcome to participate in enjoying the sights of this amazing city.  Littles, teens, bigs.  Let's have some FUN before all the hard work begins -- with scavenger hunts, and other creative activities.   MHPs are invited to this real-life opportunity to watch Kathy interact directly with dissociative systems.  Learn how to be comfortable with DID!
Have a day walking along with Kathy, talking with people with DID. Want to learn how to interact with DID Systems?  Watch Kathy do this, all day long.
Friday Evening:  7pm - 9pm
Exploring with Creative Arts: Meet and Greet for all Conference Attendees. Visualizations and Expressions of DID via artwork and music.  Free for Conference Attendees.
Opening remarks with Kathy, focusing on DID Artwork.
Saturday Day:  8am - 5pm
Morning presentations by MetroNBI:
Dr. Lauro Amezcua-Patino, MD
Putting Together the Pieces of the Treatment Puzzle: Where to Find The Answers Dr. Patino's Keynote will help you put together the pieces of the treatment puzzle by addressing the roles of a psychiatrist in treatment and advocacy. He will share information and answer common questions about the diagnosis and treatment of trauma-related disorders.  He will explain the controversies of the DID diagnosis and give you insight on how to manage conflict within the treatment team roles, their service provisions, and how to advocate for change.  Learn what to do and how to get the information you need to support, advocate and treat trauma-related disorders. The pieces of the puzzle are there – you just have to know how to put the puzzle together!
Dedra Serafin, LPC, RN
This is Your Brain on Neuroscience
Neuroanatomical markers can be used as support for diagnosing a DID patient, evaluating malingerers, and detecting and assessing dissociative symptoms in those who have suffered trauma. As research advances, more concrete neuroanatomical conclusions will be drawn about the morphology and pathogenesis of DID. As part of her talk, Dedra Serafin will brief the audience on the current state of knowledge regarding the differences in brain structure between patients with DID and control subjects without the condition, as well as the potential treatment implications. By using neuroplasticity interventions, she will demonstrate to clinicians how they can provide patients ways to maximize recovery with simple exercises and experiences.
Afternoon presentations by

Kathy Broady, MSW, Discussing Dissociation:
DID vs Psychosis — how can you tell the difference when being dissociative feels so crazy?
Hearing Dissociative Issues Naturally Surface in Your Conversations
Exploring Time Loss and that D'Amnesia!  Where does the time go?  How do you find it again?
Finding the hidden people, hidden chunks of time, hidden information.
Q&A's
Saturday Evening:  7pm - 9pm
An event on the Garden Terrace / Penthouse, 39th floor of the Royal Sonesta Chicago Downtown.  Experience INCREDIBLE views of the city and the river from the top of the building! Activities will include pizza and various fun activities as well as helpful exercises such as learning how to map your system.
Sunday:  8am - 5pm
Presentations by Kathy Broady, MSW bringing in Laura Boettger, LMHC from Discussing Dissociation:
Recognizing DID, seeing DID big and live, learning about internal landscapes, applying internal communication in the most effective ways.
Complex internal dynamics between insiders.
How to develop internal communication and why this is crucial
How Dissociative Systems become Entangled and Exploited via Human Sex Trafficking
10 Effective and Necessary Treatment Steps Required for Each Dissociative System Member
Q&A's
Throughout the Conference:
Uniquely creative expressions of music, art, writing, puzzles, drama, dance, movement, quilting, video, life stories — all new and dissociatively themed!
Dr. Lauro Amezcua-Patino, MD is a board-certified Psychiatrist who is the Medical Director and President of Metro NBI and is currently the Medical Director of Oasis Behavioral Health Hospital in Chandler, AZ.
Dr. Patino has over 30 years of clinical and administrative experience in Arizona. He has been involved with various community health organizations both as a consultant and director and currently is involved in research. He has also served on various professional organizations and is currently a Fellow of the American Psychiatric Association. His conference presentation highlights how to effectively address your clinical questions to psychiatrists and other medical professionals. He brings along Dedra Serafin, RN LPC who will review the most updated research on DID and how to promote neuro-recovery.
Kathy Broady MSW is the author and creator of the massive Discussing Dissociation website, three forums, and a variety of educational services.
Kathy has been working with and advocating for proper treatment for dissociative trauma clients diagnosed with Dissociative Identity Disorder (DID) for more than 30 years. Her direct work in various treatment settings and innovation for outreach and support for clients and clinicians has offered insight to the missing pieces of treatment modalities for successful recovery. Her conference presentations will show how to support, train, use new and innovative interventions to engage clients who struggle with the complexities of dissociative symptoms.
Laura Boettger, LMHC, Discussing Dissociation's Email Consultant and Forum Manager, has been working with clients diagnosed with DID for over 10 years. She is the Zoom Leader for our 2021 P4 Conference. She also brings her insight and humor to the presenter's stage, where she will join Kathy for an afternoon of answering questions about understanding and treating DID.
Dedra Serafin, LPC, RN is the Conference Coordinator.  She also is Dr. Patino's sidekick at his MetroNBI office. She will emcee the conference, and answer any housekeeping questions for those at the Royal Sonesta Hotel during the Conference. Dedra  will present to you a new way to think about how the DID brain is affected based on the newest research. Using what science knows about neuroplasticity, she will demonstrate and engage the crowd in exercises that heal the brain in fun and exciting ways.